Fiberglass Geogrid Composite Geotextile is a bi-axial geogrid bonded to a needle punched non-Woven Geotextile. Fiberglass Geogrid Geocomposite Geotextile is specifically designed for asphalt reinforcement with an additional moisture proofing benefit. Its composite characteristic provides a continuous non-deforming water resistant barrier. Fiberglass Geogrid Bonded Geotextile is polymer coated which ensures proper adhesion to the asphalt layers over the tack coat surface, and further optimizes the chemical compatibility between the fiberglass reinforcement and the pavement overlay to create a solid bond of the asphalt layers over the tack coat surface. This bond ensures that Fiberglass Geogrid with Geotextile is in a position to effectively accept and distribute tensile stresses.


Certificates: ISO9001, CE, ITB
Features and Benefits of Fiberglass Geogrid Composite Geotextile
1. High tensile strength and low elongation rate;
2. High elasticity modulus;
3. Good temperature resistance;
4. High water permeability and anti-filtration
5. Tear resistance and de-dispersion with long service life.
6. As the base material of geogrid composite, non-woven fabric or non-woven geotextile has a fluffy structure and superior drainage performance.
7. The products has good friction coefficient with other base materials, thus the geogrid composite is mainly used for soil reinforcement.
8.It combines all the functions of a geogrid and geotextile in one single product. For this reason, the main area of use for it is on weak subsoils where, in addition to stabilisation and reinforcement, filter and separating properties are required. As a rule, this means subsoils with a CBR value of less than 3 %. Thus, the areas of application for they are to be found in the reinforcement of base courses, foundations, access roads, pipeline trenches and throughout the road building sector. The range of products available incorporates different degrees of tensile strength and covers a variety of applications.
Applications:
1. Airport runways, taxiways, roads, bridges, parking lots, jointed concrete highways to control reflective cracking.
2. High traffic pavement to control of rutting.
3. New highway construction, and other road maintenance/repair jobs to improve pavement life.
Technical Date:
Fiberglass Geogrid GeocompositeTechnical Data

Specification

Tensile Strength (kN/m)

Elongation

Mesh size

(mm x mm)

Width (m)

Roll Length

(m)

Elastic Modulus (Gpa)

Temperature Resistance

Warp

Weft

Warp

Weft

FG2525

≥ 25

≥ 25

≤ 3

≤ 3

12.7x12.7

25.4x25.4

30x30

40x40

50x50

1

1.5

2

2.5

3

4

4.5

5

6

50

100

150

200

300

400

500

600

76

-100°C-280°C

FG3030

≥ 30

≥ 30

≤ 3

≤ 3

FG4040

≥ 40

≥ 40

≤ 3

≤ 3

FG5050

≥ 50

≥ 50

≤ 3

≤ 3

FG6060

≥ 60

≥ 60

≤ 3

≤ 3

FG8080

≥ 80

≥ 80

≤ 3

≤ 3

FG9090

≥ 80

≥ 80

≤ 3

≤ 3

FG100100

≥ 100

≥ 100

≤ 3

≤ 3

FG120120

≥ 120

≥ 120

≤ 3

≤ 3

FG150150

≥ 150

≥ 150

≤ 3

≤ 3

FG180180

≥ 180

≥ 180

≤ 3

≤ 3

FG200200

≥ 200

≥ 200

≤ 3

≤ 3

FG300300

≥ 300

≥ 300

≤ 3

≤ 3

FG400400

≥ 400

≥ 400

≤ 3

≤ 3

Physical and Chemical Stability

Good

Pressure Sensative Glue

Available

Coating Material

Modified Asphalt Polymer, Acrylic Acid Polymer, SBR or PVC

Resin Content (%)

More than 20%

Composited or Sewed with Non-Woven Fabric or Geotextile

25g, 30g, 40g or 50g/m2 PP no-woven fabric with one side or two side by pressure sensative glue or warp knitted

100g/m2, 120g/m2 or 140g/m2 Polyester continous filament needle punched geotextile by warp knitted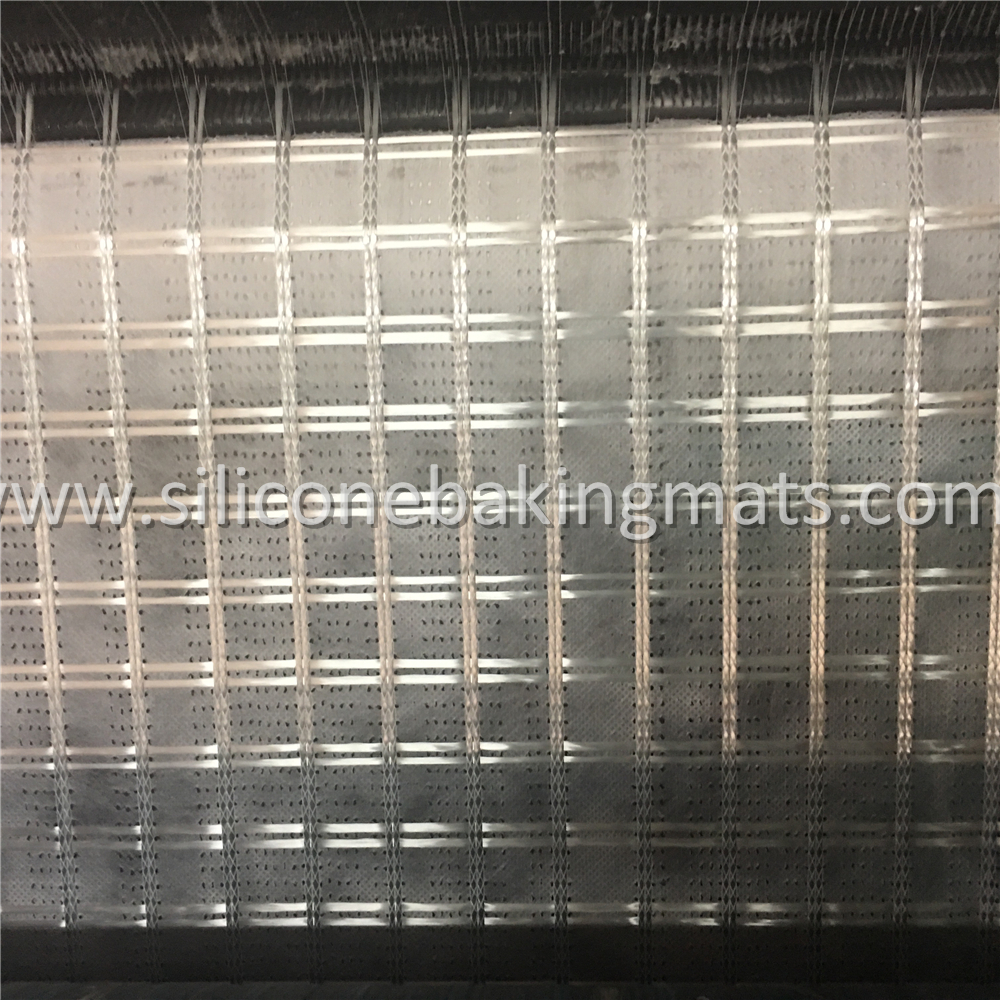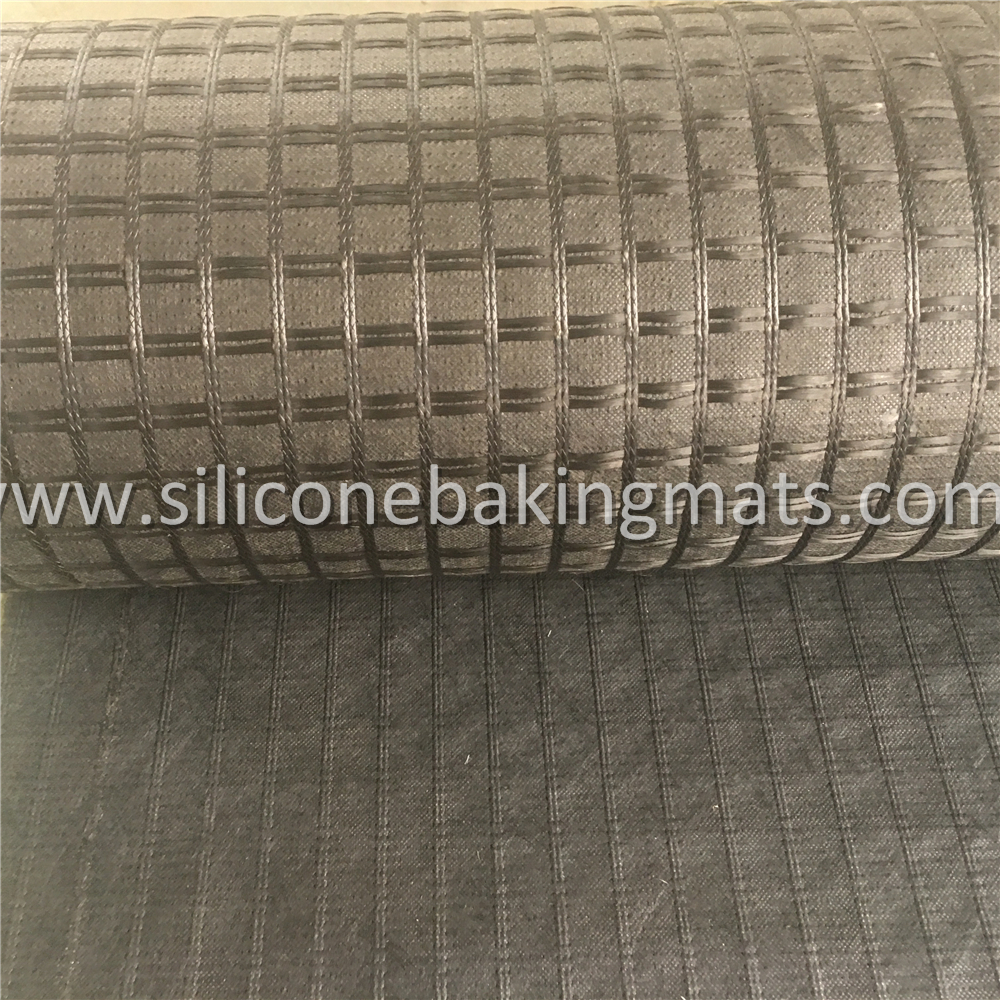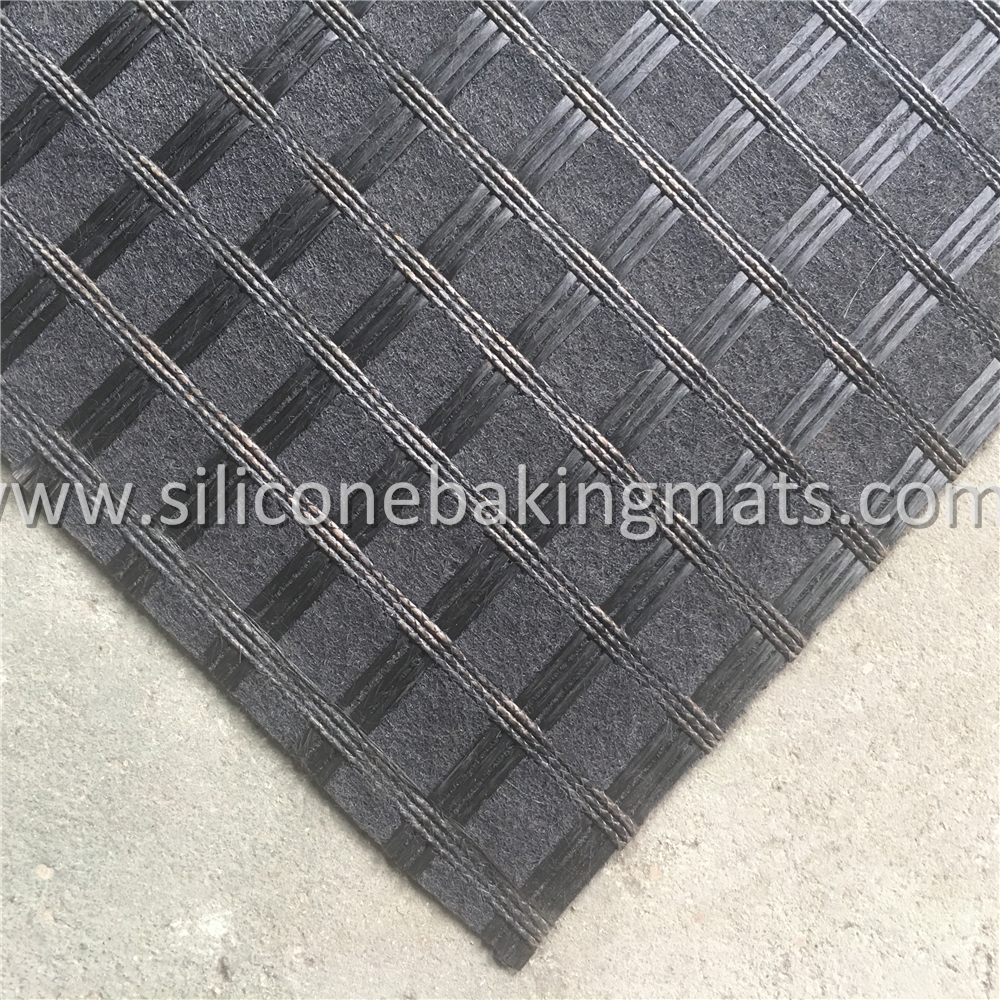 Packages:
1. Each roll per PE or Polybag or woven bag, then in container. Colourful label can be available upon request.
2. Each roll per PE or Polybag or woven bag, then on pallet
3. Custom package can be available.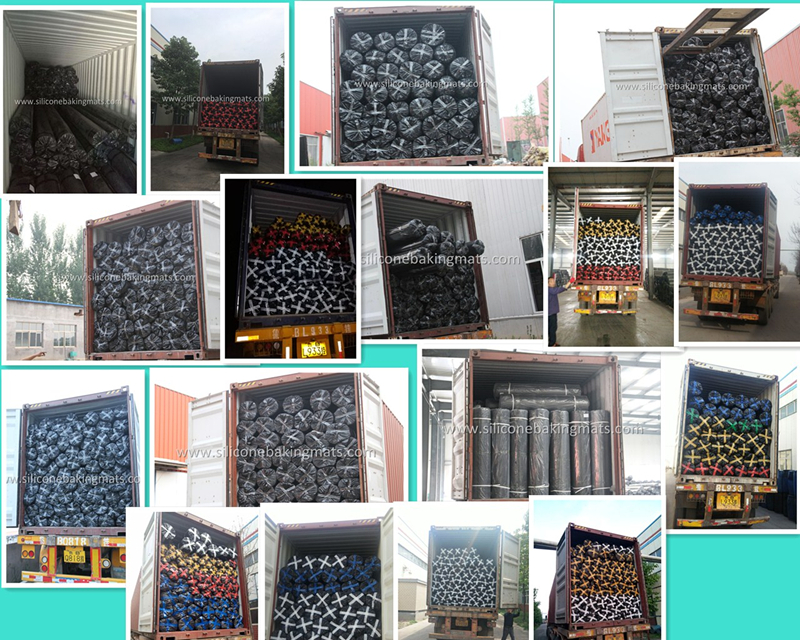 How to install Fiberglass Geogrid
1. Prepare the Surface
• Complete all crack sealing, pothole filling, base repairs, leveling course applications, etc.
• Surface must be dry, clean and dust-free.
• The road surface temperature must be between 5°C* (40°F**) and 60°C (140°F). On asphalt surfaces less than 24 hours old, the surface temperature must be between 5°C (40°F) and 46°C (110°F). Local guidelines should be followed for paving temperature range.
2. Install Fibtex Fiberglass Geogrid
• Load roll onto front of tractor. Always load the red colored end of the core on the right side of the installation vehicle to allow placement of the mesh with the self-adhesive side down.
• Roll only with rubber-tired roller to activate adhesive. Roller must be kept clean.
• Apply tack coat per project requirements and pave once fully cured.
NOTE: Fibgrid can also be installed manually.
3. Pave
• The surface course of asphalt can be placed immediately after Fibgrid is installed. There are no disruptions or delays to normal paving operations.
• Minimum 75-150 mm (3-6") overlap is required at end of roll joints. Minimum 25-50 mm (1-2") overlap is required for longitudinal joints.
Looking for ideal Fiberglass Geogrid Geocomposite Geotextile Manufacturer & supplier ? We have a wide selection at great prices to help you get creative. All the Fiberglass Geogrid Bonded Geotextile are quality guaranteed. We are China Origin Factory of Fiberglass Geogrid with Geotextile. If you have any question, please feel free to contact us.
Product Categories : Geosynthetics Series > Fiberglass Geogrid